Who We Are
We are a non-for profit organization dedicated to giving vision, direction, and structure to young Latinas. Our mission is to become a powerful catalyst for Latinas ages 15-25 to pursue their dreams by providing educational leadership platforms, mentorship, and powerful experiences through the context of sisterhood.  Founded in September 2014, we quickly began impacting participants through the CORE program, and by giving back to the local community.  Our goal is to continue to spread the wings of the foundation nationwide and globally in the years to come.
---
Our Mission
To become a powerful national catalyst for Latinas ages 15-25 to pursue their dreams by providing educational leadership platforms, mentorship and powerful experiences through a context of sisterhood.
---
Our Process
---
Our History
Founded in September 2014, it took 6 months to build the team, the program, infrastructure and raise funds. Our impact started immediately with smaller events. Our inaugural core program class took place in October 2015 and their contributions back to the community began soon after. Our goal is to take the program Nationwide and globally in the years to come.
---
Our Board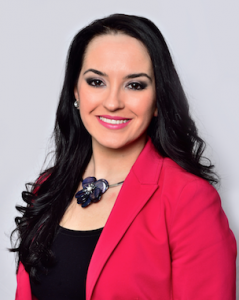 Jacqueline Camacho-Ruiz, Founder
Jacqueline Camacho-Ruiz is an award-winning entrepreneur, national speaker, philanthropist and author of seven books, including The Little Book of Business Secrets that work published in 2010. She is founder of The Fig Factor Foundation focused on unleashing the amazing in young Latinas. Jacqueline is a regular guest on local and national tv, radio and print publications. She has received many prestigious awards, including "Influential Women in Business Award," "Entrepreneurial Excellence" Award and "Annual Awards for Business Excellence" by Daily Herald Business Ledger, "Best Under 40" by Suburban Life, "Unsung Hero" by the City of Aurora and "Woman Distinction" by Kane County Magazine. She currently serves on the board of the Fox Valley Entrepreneurship Center and The Fig Factor Foundation. As a two-time cancer survivor, Jacqueline possesses wisdom about life well beyond her years. She lives in the Midwest with her husband and business partner, Juan Pablo, and her two children.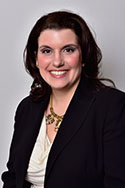 Gabriela Rodil, Treasurer, Board Member
Gabriela Rodil is multilingual, global executive focused on transforming business to achieve greater financial and operational success.  With over 15 years of experience in multiple industries and markets with strong background in finance, strategic planning, IT, operations, risk management, human resources, and leadership, she has repeatedly produced sustained revenue and EBITDA growth in dynamic and changing environments.  She has lived in five different countries and has had extended assignments in over a dozen.  She is particularly strong in bridging cultural gaps among people through education and interpersonal intelligence.  She is able to get the best out of a broad range of personalities, functions and across diverse cultures.  She is the former Chief Financial Officer for a 550+ employee, multinational manufacturer headquartered in Chicago.  She now heads her own consulting business and continues to help companies and people thrive.  She serves on The Fig Factor Foundation as a board member and treasurer.  She is one of the authors of Today's Inspired Latina Book and has been featured at WGN Adelante Chicago with Lourdes Duarte, INC, Halfstack and IL CPA magazines.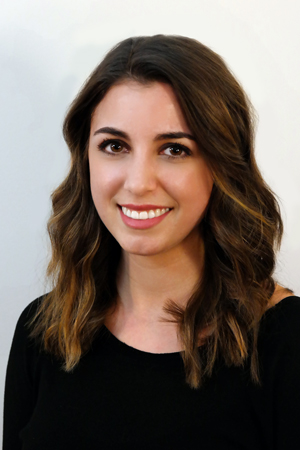 Ashley Mayer, Secretary
Ashley Mayer is the Lead Mission Manager at JJR Marketing in Naperville. She is passionate about helping people to reach their business goals, and finding ways to give back to her community. Ashley is a graduate of Aurora University, and the recipient of the Young Suburban Professionals Award by the Daily Herald Business Ledger. She has completed several Dale Carnegie courses to further her education in business. An advocate for women empowerment and finding the strengths in the younger generation, she volunteers her time on the board for the Fig Factor Foundation. She currently resides in Chicago where she runs 5Ks that give back to local organizations, cooking for friends and family, and travels.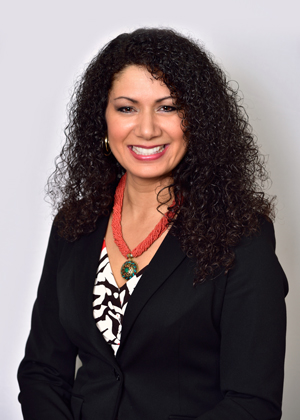 Luz Marie Caro, Board Member
---
How we Operate
Each quarter a new mentoring program begins.  Once the applications have been received by the deadline, the Board of directors vote on and communicate to the future mentees / mentors one month prior to the programs beginning.
---
Video Testimonials: